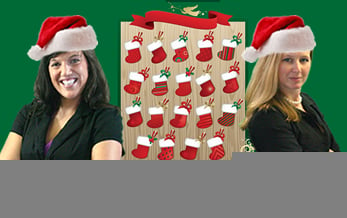 This is an entry in our daily Internet Marketing Advent Calendar series. Each day your favorite marketing elves Kasi and Amanda will focus on a new topic to get your internet marketing in order before the start of the new year.
For all of you iPhone users out there who have been waiting for the Bing search app, you are in luck! Previously available on Windows Mobile phones and Blackberrys, Microsoft launched its free iPhone app just in time for the holidays.
The mobile app interface is very similar to the web interface: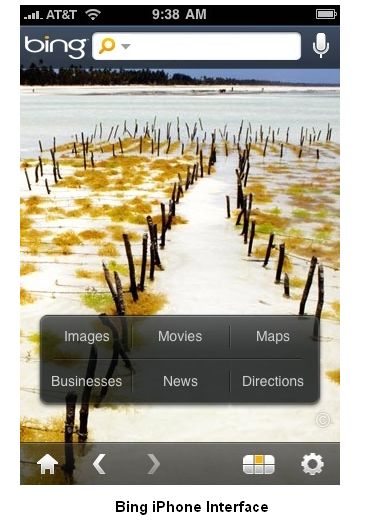 Search results are broken up in the same standard Bing categories as well: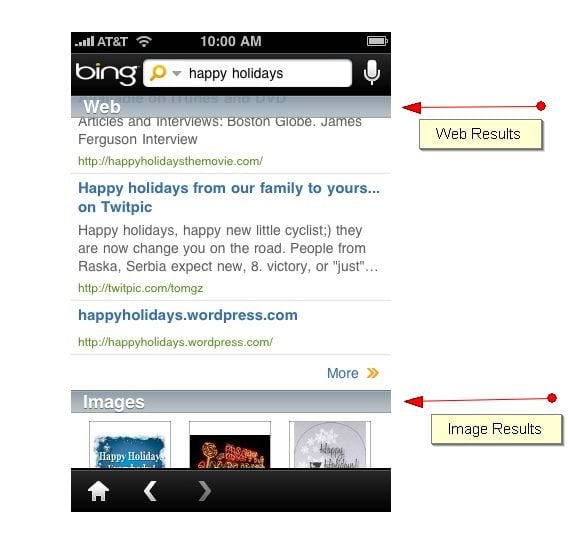 Overall, the app works smoothly and the image search is really slick. You can scroll through full size images just as you would the standard photos on your iPhone, and click on a button to go the source page of the picture. Microsoft added a voice-activated search feature as well.
If you have an iPhone, will you be downloading and using Bing? I typically Google, but I didn't mind giving it a spin. It's free, after all.
Read the rest of the Internet Marketing Advent Calendar