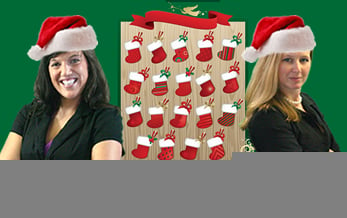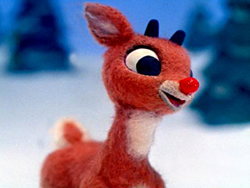 This is an entry in our daily Internet Marketing Advent Calendar series. Each day your favorite marketing elves Kasi and Amanda will focus on a new topic to get your internet marketing in order before the start of the new year.
Ok my B2B friends… it might be ok to start loosening up a tad! We don't always have to be faceless employees representing our brand. It is up to you and your organization to decide if you are willing to let employees have a little more personality shine through. This could mean adding photos to your company About Us page, joining Twitter as an employee, etc.
We have all been burned in the past by faceless companies and we are human. We want to do business with other people – even if they are B2B relationships, they are still run by people.
Blogs are written by people
FACT: People write blogs!
FACT: People read blogs!
I think a good place to start with showing a little more personality and company transparency is in your company blog. We have had this blog for a few years now and there was a significant amount of feedback and traffic the day I wrote a post comparing creating your blog to my half marathon training. It was a bit of an A HA moment for me/us… people liked hearing about me, what I was doing and they liked the analogy. It was ok to be a person. Since then (waaaaay back in March) our blog has been a tad more personal and our subscriber numbers are almost 10 times what they were last winter.
Like our old friend Rudolph, what makes us each different could be one of the most useful things about us. Hiding your personality behind a brand all the time could be negatively affecting us. If those potential buyers knew us better as people they could come to trust us more and think of us when they want advice or are entering the buying cycle.
Below is a nice presentation from New Marketing Labs on 10 Tips for Better Blogging. I thought it was good, simple and I wanted to share it with you.
Read the rest of the Internet Marketing Advent Calendar